Dellrian Gardens New Zealand
At Dellrian Gardens we perfect the art of providing for couples wanting to have the fairy tale celebration, without the huge costs.
At our botanical oasis we offer the complete package; a stunning location and venue, an all year round party barn surrounded by outstanding gardens, with various options for; delicious cuisine, a warm and welcoming wedding celebrant, a talented and artistic florist, lively musicians and a wonderful photographer, who will capture your day and ensure you have treasured memories to share with family and friends forever.


Our venue is an encapsulating and immersive experience nestled into 17 acres of gardens and farmland which offers you numerous captivating spots to choose the perfect setting to exchange your vows, enjoy afternoon refreshments and is a photographers wonderland.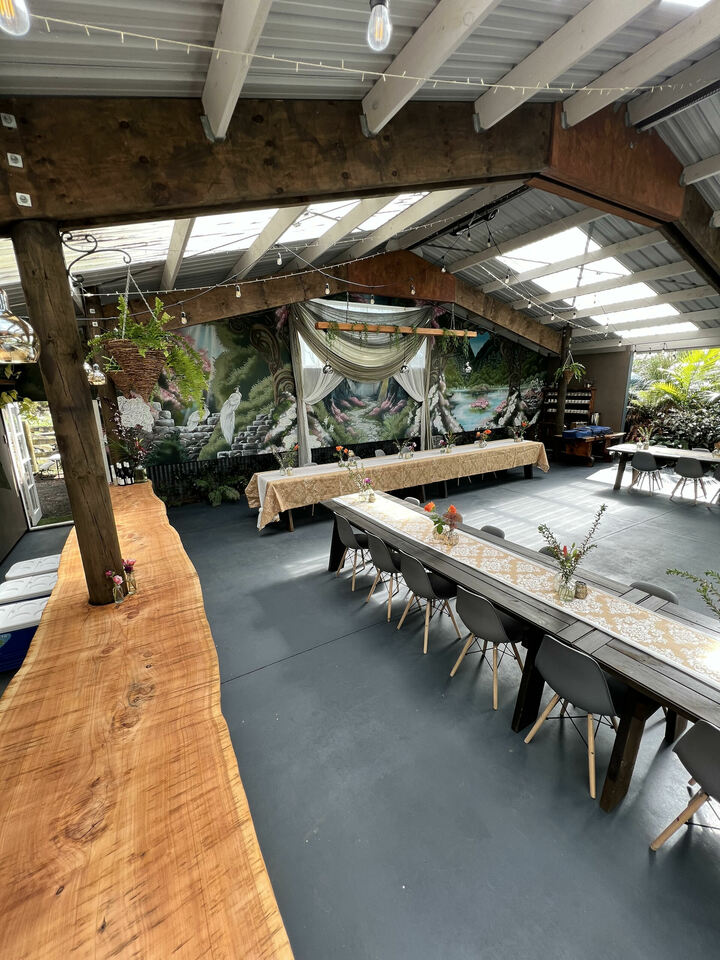 See below for more information on our complete wedding package , including pricing and the services provided by us, followed by the services provided by our recommended partners.
THERE ARE 2 OPTIONS FOR OUR VENUE HIRE:
Ceremony Only is $30pp (min charge 50 ppl).
This includes pew seating for up to 150 people and various seating with umbrellas in the gardens for 70 afterwards.
We have 4 gazebos that fit our bbq tables or can be used seperately and a victorian gazebo that can be set up as the garden bar.
We have a small number of beautiful parasol umbellas for your guests to use and a table for signing the register with 2 seats.
Your ceremony time can be up to 3 hours so you can wander the property for the perfect photos. We do ask that you include arrival time and pack up time in this.

Catering and refreshments is BYO. Kids 2 and under are free, 2 to 7 years would be half price.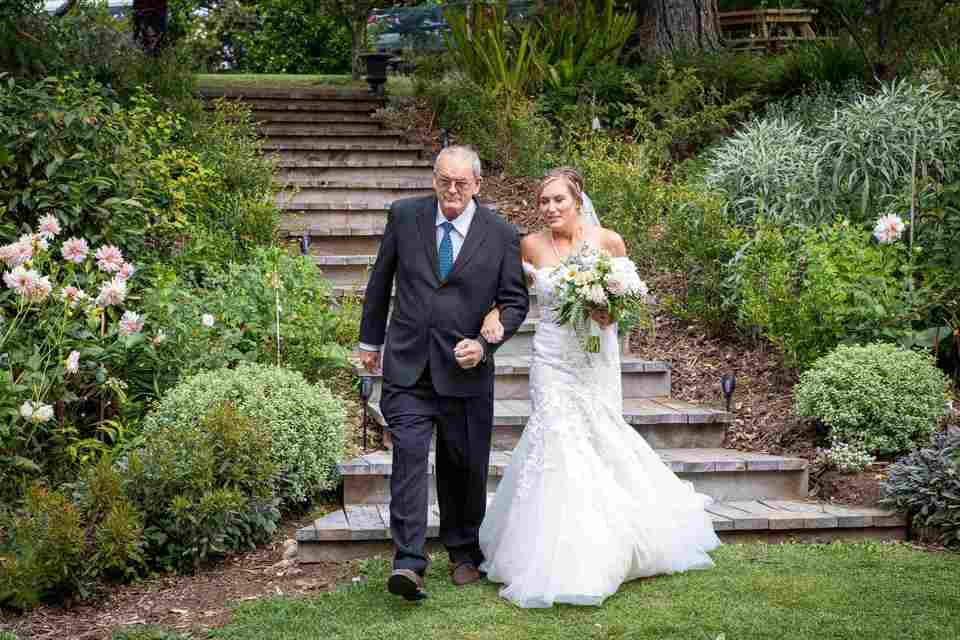 For ceremony and reception it's $80pp. (Minimum charge of 50 ppl)

This includes everything that comes with the ceremony in the gardens and the use of the barn for reception with seating for 120ppl.
The Rustic Style barn is decorated with fairy lights and festoon lighting outside and over the gardens.
It boasts a magnificent elvin ruins mural which creates the magical fairytale wedding atmosphere you could ever dream of!
It has bar leaners around the outside with an unbeatable indoor outdoor flow with side screens to keep that weather out if needed.
Refreshments are BYO and can supply a trailer chiller free of charge if purchased locally.
Cake placement and beautiful cake knife and slice included as well as table runners and candle holders.
There will be staff to manage the beverages and help clear the tables. We ask that festivities end at 10pm.
Parking for guests is directly off the road in the field that has a lit pathway all the way to the reception barn.
Parking for the wedding party and anyone who needs to be closer is up another driveway by the homestead.
In summer we could accommodate up to 150 people with 120 seated.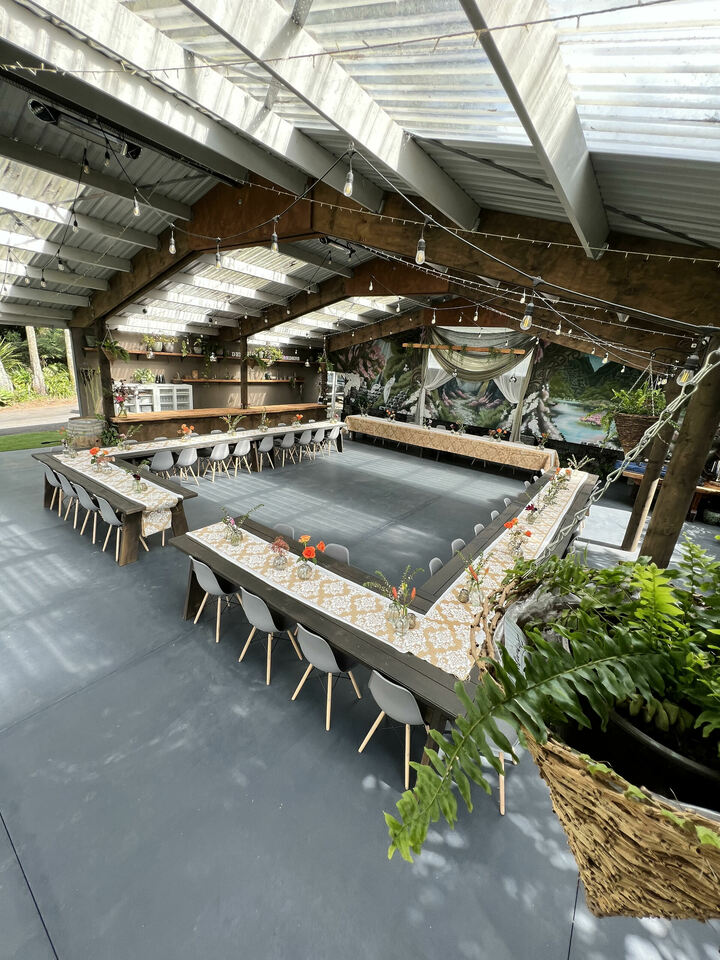 PHOTOGRAPHY
We have a few local photographers available, that adore the place and would love to come again.
Accent photography is our go to you can reach Katrina on 0212982344.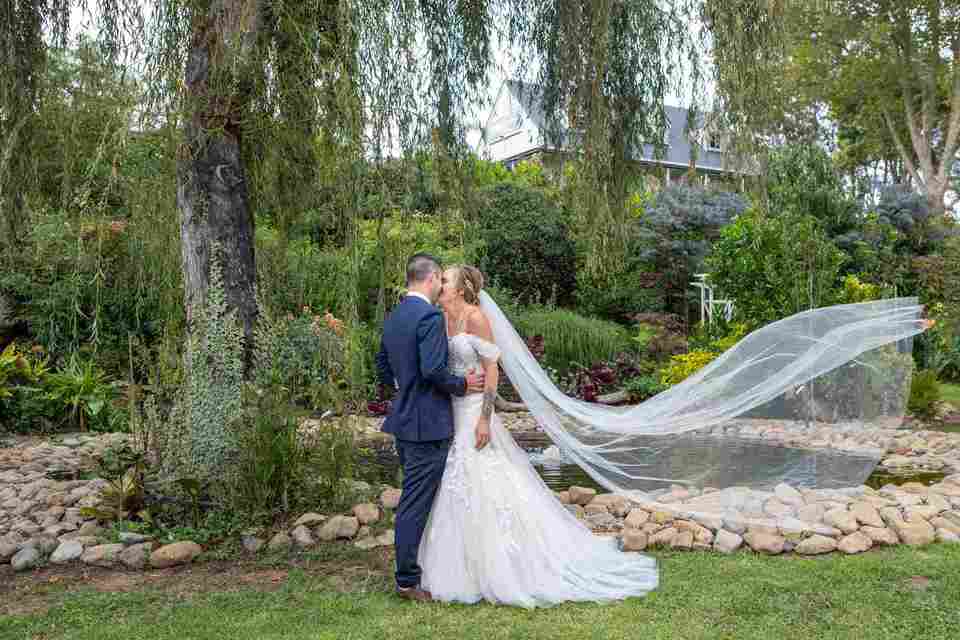 CATERING
We recommend any of our local caterers, amazing chefs that serve impeccable dishes ranging from grazing tables to spit roasts to buffet. Optional waitering also available.
The Shires. Starting from $12pp for canapes, meals also available.
Southern spit roast company. Buffet meals starting from $34pp min 60 ppl.
The Big Smoke Company.
Olive & Eve. Grazing platters starting from $65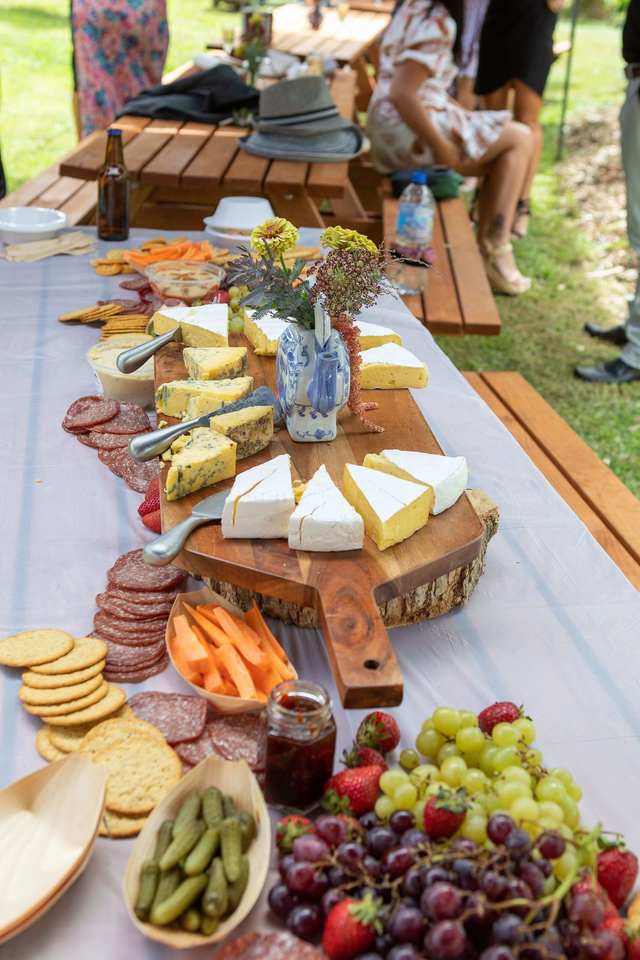 CELEBRANT
We have a few local celebrants that we can recommend that are familiar with the venue and are all so warm and welcoming.
Carol Seay on 0274851145
Vicki Woodley on 0212458754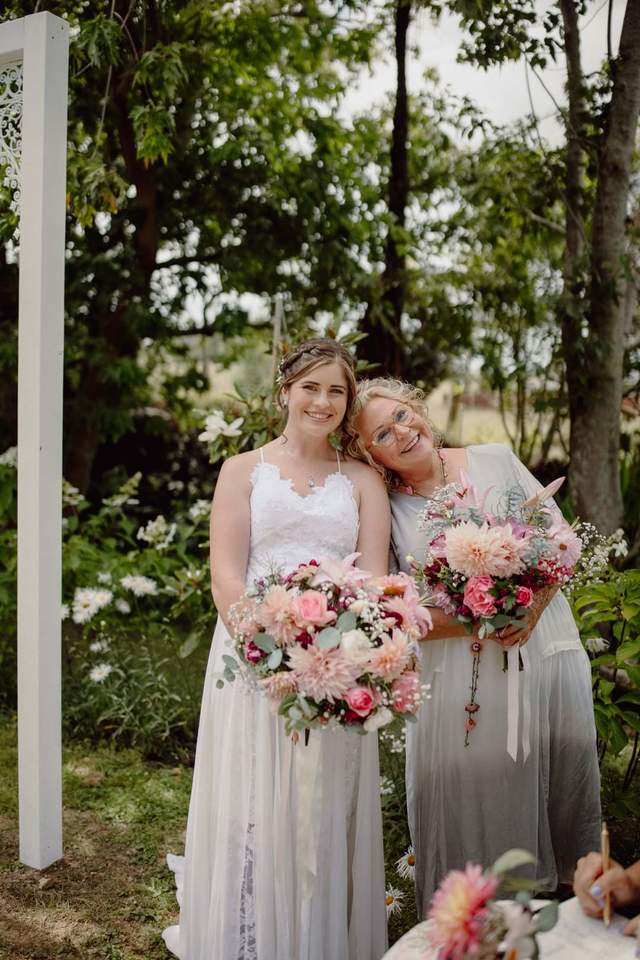 FLOWERS
We can meet all your floral design needs. Our pricing is based upon what is in season at the time. If there is anything extra special you may require, the price may be adjusted. Fresh and Dried Design options available.
If you would like pricing for the staircase, pew side, garden bar or reception floral decorations we can provide that also.
Bridal bouquet from $280
Bridesmaids' bouquets from $200
Buttonholes $30
Arch decoration starting from $300
Table flowers start at $100 per table
Table Greenery from $40 per table
Pole decorations, Floral ceiling decor, Urn arrangements and many other options available by consultation.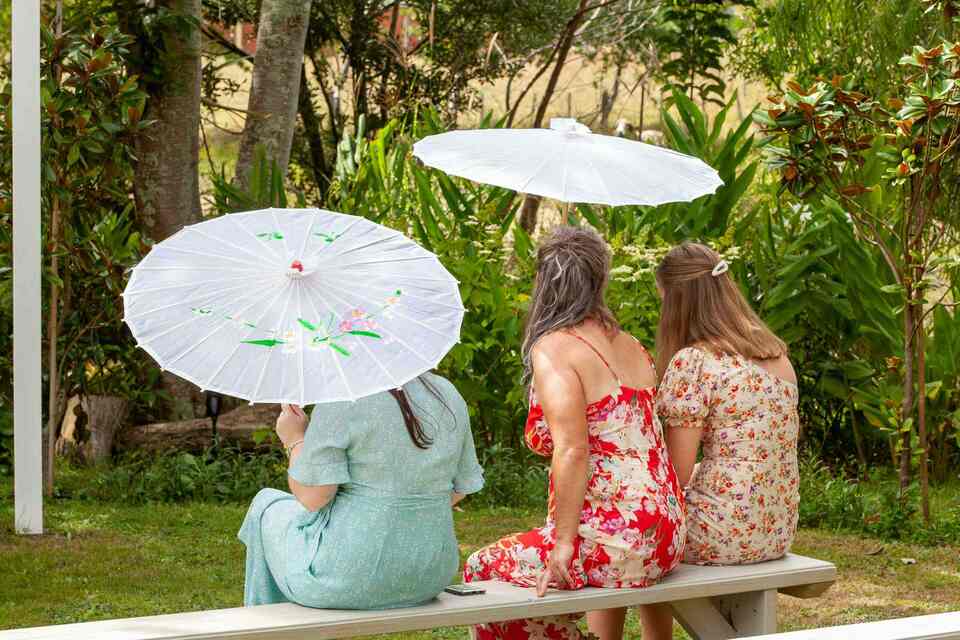 Custom Cakes
We highly recommend our local Kapakeke on 0211548574
Two very cosy & unique residences just around the corner from us...
The Roost Executive B&B on 0275227653. Honeymoon suites and get ready packages.
Taurangaruru B&B on 0272754651
We highly recommend our lovely friend Maryanne from Love is in the detail on 0274144151
Preserved Wedding Flowers, Car hire & Musicians also available.
All pricing excludes GST and is in NZ Dollars.