Garden tours
As obsessive gardeners we like to share what we have learnt with others.
We welcome visits from gardening groups or other groups small and large all over Auckland and abroad.
This involves a tour of our entire gardens, ornamental and production where you can throw any question at us...
We have a large raised vegie garden, hot house, nuttery and many orchards, including nearly every fruit you can think of.
We have 5 ponds currently and a stream, as you can imagine there is alot of water around, we welcome children but they will need to be supervised (there's a couple of play huts around too).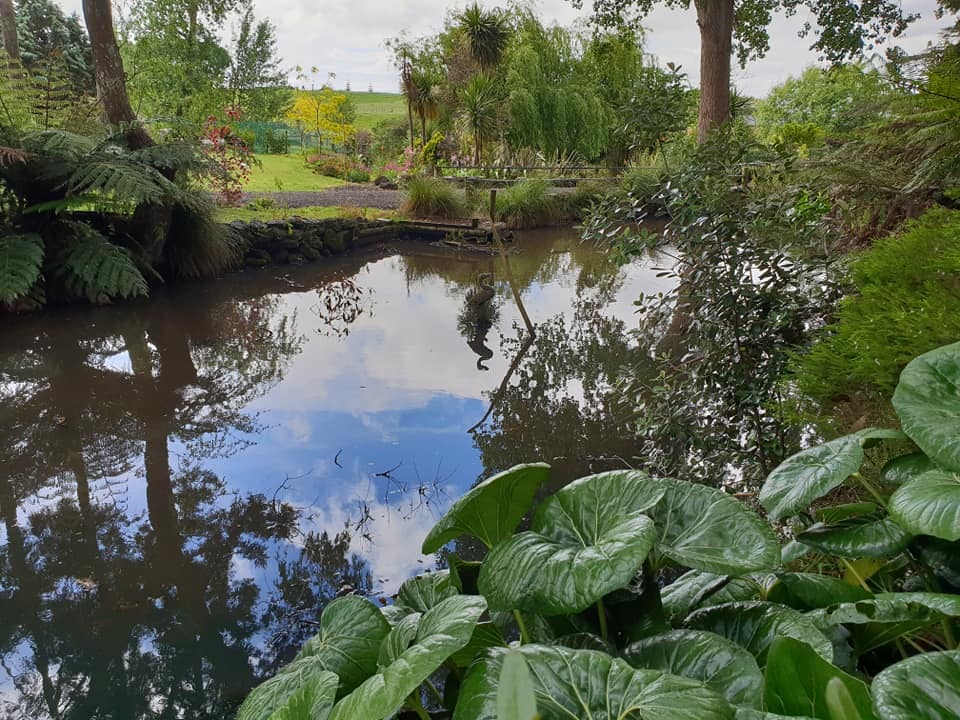 Along with the ponds we have a board walk, a small bush walk, bridges, and other things to bemuse our guests.
Down the farm (and around the house) we have a multitude of animals including; sheep, cattle, horses, dogs, cats, chickens ducks, pukekos, pheasants, fresh water koura, eels and fish, and last but not least out 3 resident peacocks.
The peacocks (a white pair and 1 green) love to follow us around on our walks.
We prefer group sizes of 10 or more, but please give us a ring if your a plant nutter and in the area, we would love to see if we can accommodate.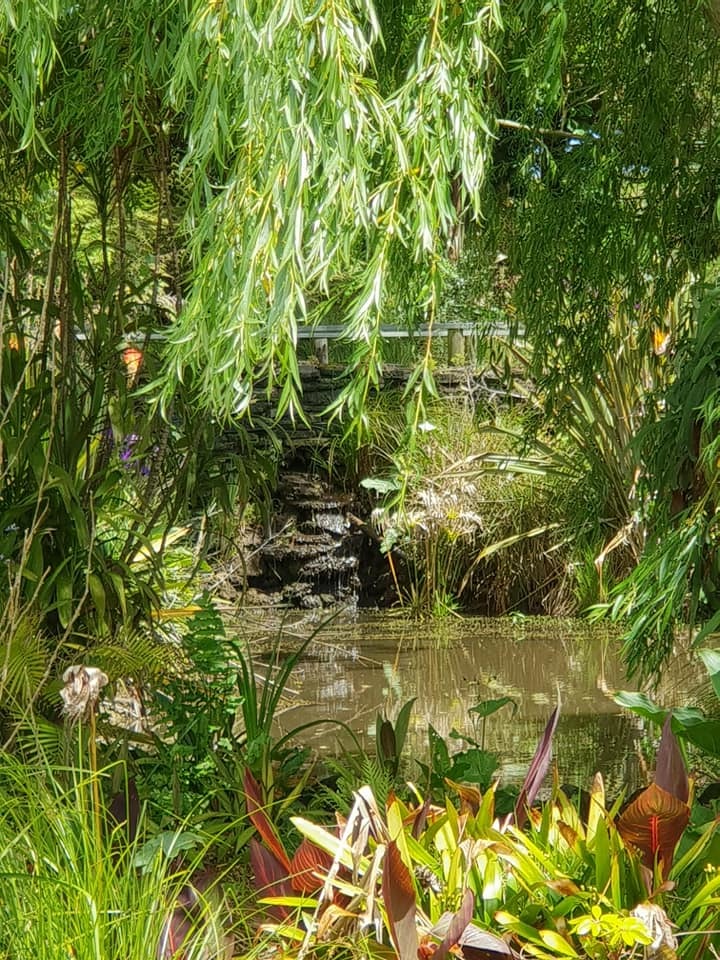 Our charge for this is $15 per head and includes coffee and Tea. BYO Morning Tea and Snacks
You are welcome to meander yourself or we will take planned groups on a guided tour.
Buses and many cars can fit and turn around up our driveway.
You can bring Cash or we will have bank transfer available and a range of items for sale including flowers, ceramics, plants and produce.